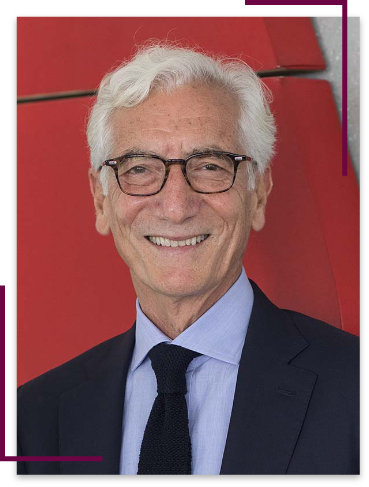 Sir Ronald Cohen
Sir Ronald Cohen is Portland's Chairman and a pioneering philanthropist, venture capitalist, private equity investor, and social innovator. He is recognized as the father of impact investment and European venture capital and is driving forward the global Impact Revolution. He also serves as Chairman of the Global Steering Group for Impact Investment and the Impact-Weighted Accounts Initiative at Harvard Business School and is co-founder Chair of Bridges Fund Management and former co-founding Chair of Big Society Capital. Sir Ronald was born in Egypt and left as a refugee at the age of 11. He graduated from and is an Honorary Fellow of Exeter College, Oxford and has an MBA from Harvard Business School to which he was awarded a Henry Fellowship. He is the author of The Second Bounce of the Ball Turning Risk into Opportunity (2007) and the Wall Street Journal Best Seller IMPACT: Reshaping capitalism to drive real change, published in 2020 and being translated into ten languages.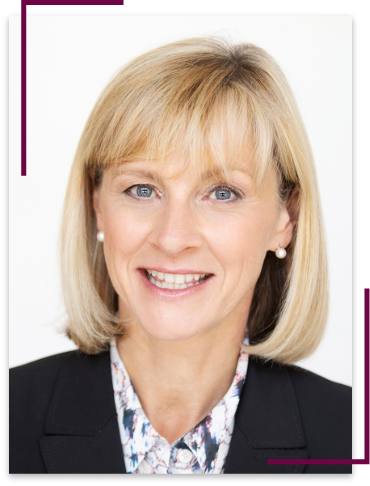 Nicola Cobbold
Nicola has spent the last 14 years in the not-for-profit sector, with a particular focus on improving outcomes through sustainable economic development and social impact investment. Since October 2015, she has been exploring the role impact investment tools might play to help create solutions at scale to issues such as the global refugee and migration challenge and developing resilience in individuals and communities. This follows nearly eight years as CEO of The Portland Trust itself, after working as a lawyer specialising in media and copyright, including in South Africa and for Linklaters. In addition, Nicola compiled a report for the Truth and Reconciliation Commission, has been a trustee of the Jewish Council for Racial Equality, a Governor of the Hebrew University and a Board Member of Seeds of Peace, the Eastern Mediterranean International School, and the Institute for Jewish Policy Research.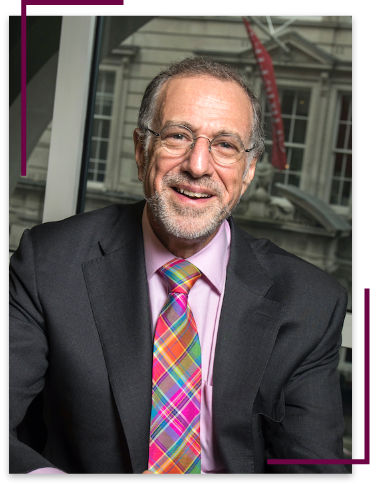 Sir Mick Davis
Sir Mick Davis is Chairman of MacSteel, a global trading and shipping company and an investor, director and advisor to other companies in the resource, technology and financial services sectors. He has recently launched Vision Blue Resources Limited, which invests in companies, operations and projects that produce metals and minerals that support energy and other changes that support the reduction in CO2 emissions. Sir Mick stepped down as Chief Executive Officer of Xstrata PLC in 2013, and prior to that was Executive Director and CFO of Billiton PLC and Chairman of Billiton Coal, after being Executive Director of Eskom. Sir Mick has successfully completed over US$120 billion of corporate transactions including the merger of BHP and Billiton into the largest diversified mining company in the world. He is the immediate past President of the Council of Members and Chairman of the Board of Trustees of the Jewish Leadership Council and Chairman of the Prime Minister's Holocaust Commission, as well as a member of the Brookings International Advisory Council and a trustee of the Institute of National Security Studies.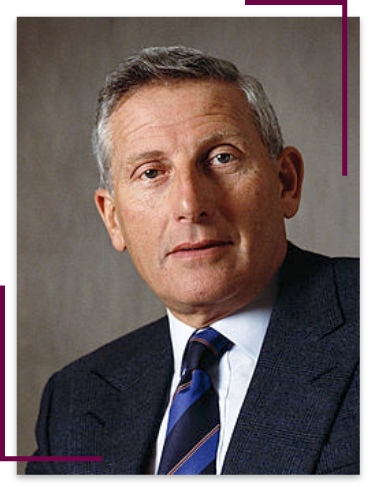 Sir Harry Solomon
Sir Harry Solomon is the co-Founder and Vice Chairman of the Portland Trust. He qualified as a Solicitor in 1960 and practised law until 1976 when he jointly founded and was Chairman and Chief Executive of Hillsdown Holdings plc, which became one of the largest food groups in Europe with a turnover of over £3 billion and employing over 50,000 people. Sir Harry has since been involved in many businesses and charitable organisations and is currently a director and shareholder of a number of companies both public and private. Amongst other charitable initiatives, Sir Harry is Chairman of the UJIA Ashdown Board and a Trustee of the National Life Story Collection. He is an Honorary Fellow of the Royal College of Physicians and was awarded a Knighthood for his services to the food industry in 1991.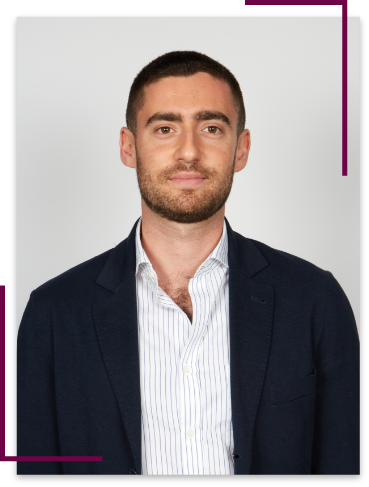 Jonny Harel-Cohen
Jonny Harel-Cohen grew up in London and moved to the United States to pursue a BA in Economics at Harvard University. After graduating, Jonny worked as a consultant at McKinsey & Company and then as right hand to the CEO of Playbuzz. In 2017, he returned to Harvard Business School for an MBA and joined Dynamic Loop Capital in Tel Aviv in 2019. At
DLC, he invests in early stage profit-with-purpose businesses. DLC portfolio companies include Papaya Global, Optibus, Visby Medical, Redefine Meat and Nym Health, among several others.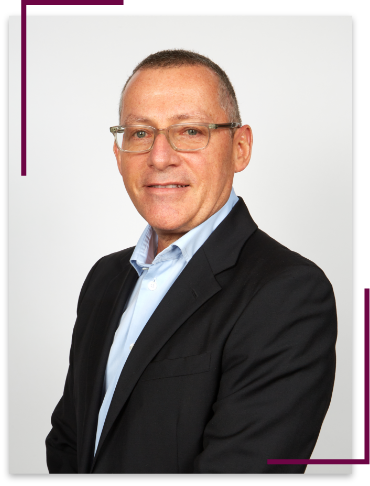 Steven Kaye
Steven Kaye is a Director of Baystone Associates Ltd, a London family office. He is a Managing Director of Trevi Health Ventures LP (New York) and a Founding Partner of Israel Healthcare Ventures LP (Tel Aviv), venture businesses that focus on pharmaceuticals, medical devices, diagnostics and healthcare services. Steven was Director of Strategy at Norton Healthcare, an IVAX Corporation subsidiary prior to its acquisition by Teva Pharmaceuticals. He has a BA (Cum Laude) in Politics from studies at Brandeis University and the London School of Economics and an MBA degree from the University of Southern California (USC). Steven sits on the Board of Directors of Flynn Pharma Ltd and is a trustee of the Aimwell Charitable Trust and the UJIA.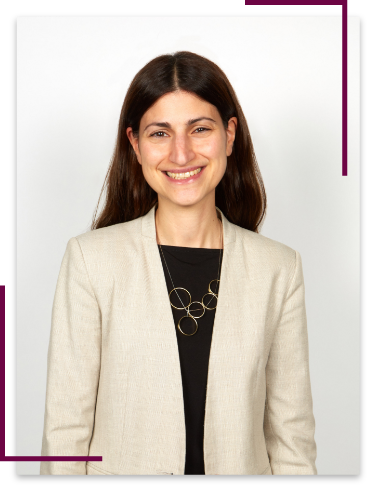 Gila Sacks
Gila Sacks is a Director at the Department of Health and Social Care. She has held senior policy roles across a range of UK Government Departments, including the Departments for Business, Digital and Education, and worked for Prime Ministers Brown and Cameron. She has overseen the establishment of multiple public sector bodies, including the Centre for Data Ethics and Innovation, the Office for AI, the UK Health Security Agency and the Office for Health Improvement and Disparities. She has also held policy roles in the nonprofit sector in the UK and internationally. She lives in London and has taught and volunteered widely across the Jewish community.